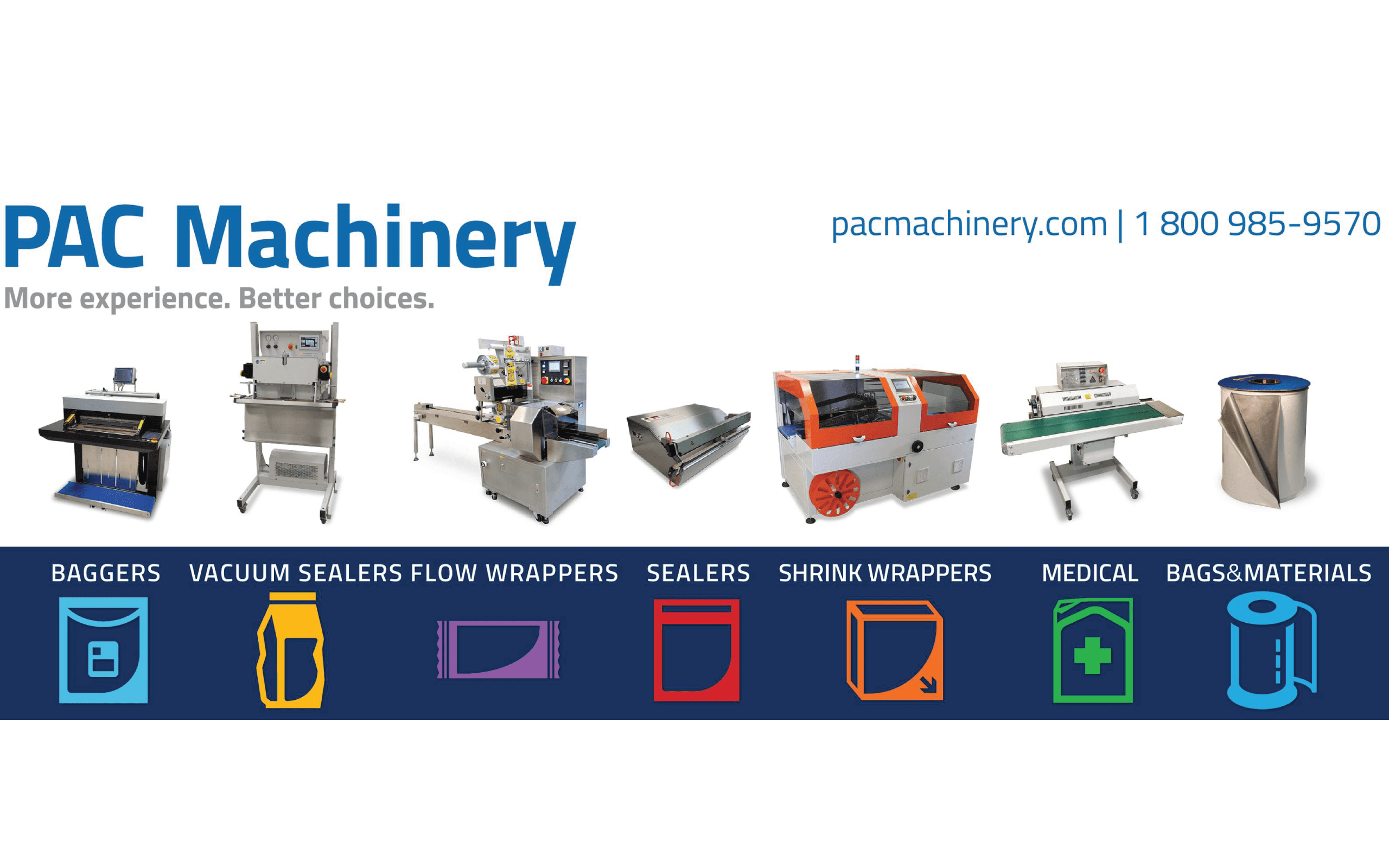 The PAC Machinery family of companies offers what we believe to be the most comprehensive range of packaging equipment and materials in the flexible packaging industry. In a larger sense, our companies manufacture much more than machines and bags, we deliver dependable packaging solutions built to last. Our collective experience is measured in decades, and some of our brands represent the very foundation upon which the flexible packaging industry was built. If you require dependable, long-lasting, flexible packaging solutions, PAC Machinery can give you a competitive edge.
Company HQ, Packaging Aids and Audion products and many medical machines produced or shipped from here.
PAC Machinery, Berea Ohio formerly (Clamco)
Milwaukee, WI where our bags and materials for automatic bagging are made.
Packaging Aids
Our Packaging Aids line of products includes a broad range of high quality bag sealing machinery for virtually every application. Since 1963 Packaging Aids products includes bag sealers for both high speed and low volume applications, vacuum sealers, vacuum chambers, impulse sealers, flow wrappers, band sealers, plus validatable medical bag sealers.
Clamco
Clamco brand products include exceptional quality bagging and shrink packaging systems in a comprehensive line of products that includes L-bar sealers, shrink tunnels, and automatic baggers. Clamco products have a long-standing reputation for product quality and custom design expertise. Highly regarded for our extensive line of roll bag and shrink-wrap solutions, packaging professionals ask for Clamco products by name.
Vertrod
Vertrod brand products include heavy-duty thermal heat sealers for bag sealing and industrial fabrication applications. Vertrod invented the thermal heat-sealing process over half a century ago, and our sealers are known for their rugged construction and ability to produce uniform, consistent, airtight seals in a wide variety of materials. Today, all Vertrod sealers are built to the same high standards that earned our reputation for quality over 50 years ago. It's no surprise that many Vertrod thermal impulse heat sealers remain in service after decades of use. The Vertrod name is synonymous with unparalleled durability, service and reliability.
Bags and Materials
PAC Machinery Bags and Materials specializes in the manufacturing of Rollbag brand of pre-opened bags-on-a-roll, tubing and other supplies for automatic bagging machines. Our bags are considered the industry standard and can be used on virtually any brand of automatic baggers. Our team is focused on your specific requirements and can assist in making the best choices for your packaging application. We can help streamline your bagging process, achieve better efficiency and increase your profitability.
Under the banner of PAC Machinery Group, there have been many mergers and acquisitions that have been the driving force behind many notable advances in the packaging industry. Much know-how and technology transfer between companies has strengthened the organization. This alliance has allowed the PAC Machinery Group to develop and market the best products of all the acquired companies. PAC further benefited through a unified engineering, sales and marketing organization. In addition, strength and stability
have been created via the worldwide promotion of flexible packaging products through the PAC brand.
In 2015 PAC Machinery Group (with all associated sub-brands and product line names) was rebranded as PAC Machinery.
Learn about the roots of heat sealing equipment through PAC Machinery's story of family legacy and innovation in packaging equipment! This story was filmed at the PACK EXPO's special "Pack to the Future" exhibit showcasing the evolution of modern packaging and processing over 250 years to the present featuring historical equipment, artifacts, images, interactive content and speakers that illustrate how people changed the past and are creating the future of packaging. PAC Machinery Vice President of Sales & Marketing, Greg Berguig, tells the story of his family's legacy in the world of packaging!
PAC developed over decades through several acquisitions in the packaging industry. Once separate operations, are now united as PAC Machinery
We manufacture and sell the following lines of packaging equipment and materials.