An engaging package for how kids learn today
Covid-19 has caused changes in many aspects of everyday life. But perhaps no challenge has been harder to accommodate than how our children are educated. While homeschooling is not a new phenomenon, the difficult and necessary switch to distance learning is now taking place on a massive scale. Epiphany Curriculum, LLC is a Texas-based educational resource company that is co-located in Linton, North Dakota. Their program entitled: Moving Beyond The Page supplies learning material and lesson plans for literature-based curriculum. Moving Beyond The Page is a great choice for families and teachers working through a distance learning scenario – an issue made more immediate with the spread of Covid-19. The curriculum is designed by educators and covers state and national standards while providing a unique approach to learning, hands-on activities, and critical and creative thinking skills.

Moving Beyond The Page
Moving Beyond The Page uses interactive, hands-on learning tools, games, and experiments to make learning both challenging and fun. These materials are packaged and delivered to students on a regular schedule. As the business grew, the physical handling of the learning materials became an increasing challenge. Individual kits are assembled for a variety of study assignments – and each kit is contained in a poly bag and includes any number of bits and pieces. Maps, science experiments, illustrations, charts, and game pieces are but a few of the items that are organized into discrete learning packages which, when assembled, are sent via US Postal Service to students in the program. Every package offers a surprise that both educates and delights.

The affinity location in Linton, North Dakota had a problem – but it was not learning-oriented. They lacked an efficient means by which to organize and package the myriad of educational assets that they sent to students every day. Of all the challenges a cutting-edge company could encounter, packaging issues were both problematic and unexpected.
Getting to the solution
Keith Howe discussed the need for an automated solution in detail. Litscher analyzed the application and knew from experience what Epiphany needed: the RollbagTM R785 tabletop automatic bagger. After discussing the particulars, Howe asked the following questions: Do you have a showroom or location where I can see one of these working? Are there any specialty benches or things of this nature that are needed, or is it truly just a tabletop device? Do you have anything that can give me an idea of the user interface and how easy or difficult this will be to use? Most of our employees are not highly educated and struggle with some of the more difficult pieces of machinery that we have. Litscher answered the questions in the affirmative, to which How replied: "We would like to move forward with the R785 machine with air expeller and label printer applicator". Keith Howe added: "We are desperate to get started using this as soon as possible. If there is anything you can do to rush this, we definitely appreciate it. We sell home school curriculum, and with Covid-19 this year, we cannot keep up with the demand for our products."

Rollbag R785 Automatic Poly Bagger
The Rollbag R785 is a unique, all-electric tabletop automatic poly bagger met the requirements of what Epiphany Curriculum needed. The machine did not merely meet expectations; it exceeded the current requirements and opened the door for adding additional automation in the future. This compact automatic bagger uses the same electronics as PAC's larger floor standing baggers, and delivers a dependable, industrial quality, multi-shift packaging solution. The R785 is able to operate at a rate of up to 40 bags/min, ensuring that machine speed is not the limiting factor in Epiphany's packaging operation. Crucial to the company was the fact that he R785 automatic bagger would not require compressed air, which means the facility would needs no modification. Plus, the bagger can be moved around the production environment easily, and may be set up virtually anywhere, needing only an ordinary electrical outlet. Positioning this versatile poly bagger is made even easier due to its small footprint and light weight. Epiphany opted for the optional, integrated label printer applicator, which is an off-the-shelf industrial labeling solution that prints and applies a label as the bag is fed out. This is ideal for Epiphany as their poly bags require unique data that can change regularly. This tedious and time-consuming step had been performed by hand.

Back to our future
A productive, curious and educated generation of students can make for a bright future. And after PAC provided a highly-productive packaging solution, the bottleneck at Epiphany Curriculum was virtually eliminated. The goal of getting exceptional educational materials delivered to our most promising students had been achieved. Working together, PAC and Epiphany earned high marks on their effort.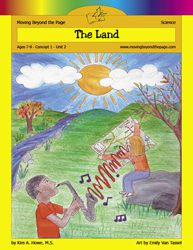 The program focuses on state and national standards so each child is learning the skills and content needed in each subject area – including math, language arts, writing, science, social studies, and history. Those standards are then wrapped in a concept-based curriculum so children learn skills through big ideas that they can take with them through their lives.