Bedgear tells the story of how they improved their packaging process!
The worker shortage is impacting many industries, especially manufacturing. Learn how one company increased its throughput without increasing headcount.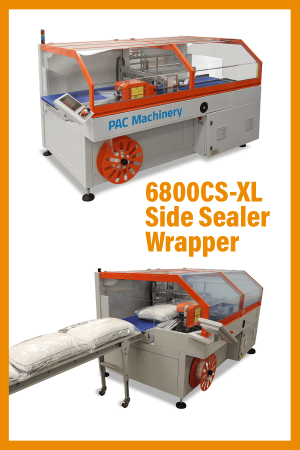 High performance side sealer for shrink packaging
The Clamco 6800CS-XL automatic side sealer wrapper is a highly efficient all-electric side sealer that combines a hot knife end seal with an adjustable seal and trim knife. The trim knife is actuated when the product moves past the cross seal. Compared to conventional automatic L-bar sealers, the 6800CS can pack products of any length at high speed.