The Clamco 4C Combo Shrink Wrap Sealer: Getting a leg up in footwear packaging
From New York to Milan to Seoul, fashion connoisseurs take to the streets in footwear that is as fanciful as their clothing. Eye-catching footwear makes a statement, especially when paired with quirky socks and hosiery. From sky-high heels and colorful boots to elevated sneakers and flowered flats, shoes are rarely, if ever, an afterthought. And these days, the right pair of socks has become an essential fashion accessory as well.
Nobody understands this phenomenon more deeply than Shankles Hosiery Mill in Fort Payne, Alabama. "Business was increasing steadily, but our clientele was changing," notes Andrew Austin, Finishing Plant Manager at Shankles. Founded in 1979, the company has built a growing business by supplying maternity hose, kids socks and hosiery to the U.S. military, as well as to several leading retailers. But now, prestigious brands like L L Bean were tapping the considerable skills at Shankles to manufacture expensive, specialty socks. The new hosiery features a unique wool-blend that wicks moisture and perspiration away from the feet. The design was originally developed for use by the military, but now high-end retailers wished to market the unique socks toward customers who hike, camp, enjoy outdoor activities, and play sports.
Orders from the military called for some styles to be wrapped in single-pair packages so they could be dispensed individually. The socks are then shipped bulk-packed in a box. For L L Bean, some socks needed to be packaged individually while in another configuration 3-4 pair would be wrapped together. Those wrapped individually have a high quality, printed label band around them. Lacking the protection of the film, the print on the label was scuffing during shipment due to vibration in the box. Retail-ready packaging in shrink film would add very little to the total cost and would eliminate this issue entirely. Additionally, the shrink film could reduce the number of shipper boxes used, as a larger number of socks could be put into a larger box.
The products Shankles wished to produce would require a new packaging strategy, so the search was on for the right packaging equipment. Like many entrepreneurs, Shankles equipment specialists sought the counsel of other manufacturers and business owners with which they worked. One of these trusted resources suggested looking into a shrink wrap machine from Clamco.
After considerable research, Shankles invited PAC, to their facility to make a presentation. After studying the operation carefully, PAC was confident in recommending the purchase of a Clamco 4C Heavy Duty Combo Shrink Wrap Machine. The Clamco 4C combines a heavy duty L-bar sealer and shrink tunnel for shrink wrapping a variety of products; it seemed to be the perfect solution for high-end hosiery. "Shankles wanted a dependable system with minimal maintenance requirements," noted PAC's sales manager. "They also liked the push button option and the 'pace' feature that the pneumatic model offers".
Features like the in-line transfer of the product from the sealer into the tunnel was beneficial since the stacks of wrapped socks remained in position as they transferred into the tunnel. "The 3-year warranty was an attractive bonus to help solidify the deal," added Ingram.
After having used this system for 3 years, the only consumable item that required replacement was a seal wire. "As a finishing facility that needs to create customer ready, shelf-ready display items, we have become very dependent on our Clamco 4C sealer. It handles a variety of sizes of shrink wrap for most any application. Our company relies heavily on durability and adaptability. That being stated, our Clamco 4C runs constantly – day in and day out – sometimes, over 120 hours at a time without rest. It has become one of our most dependable machines with over three years of service without fail," adds Mr. Austin.
With the correct packaging capital equipment solution, manufacturers of the most common commodities – as well as the more complex – can get a leg up on the competition by adding value to their packaging process.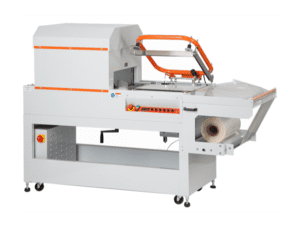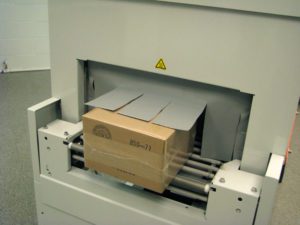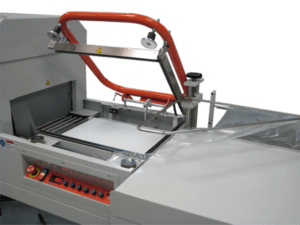 Watch the Clamco 4c Combo in action