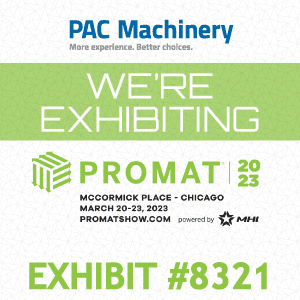 PAC Machinery is bringing top automatic bagging machines and the NEW options in sustainable packaging it makes for these baggers to the biggest manufacturing and supply chain event of 2023 – ProMat.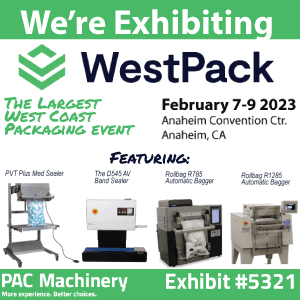 PAC Machinery will kick off the 2023 expo season at the WestPack show, at the Anaheim Convention Center, Anaheim, CA, February 7-9, 2023. PAC Will be showcasing its best-selling Rollbag automatic bagging machines: Rollbag® R785 and R1285 along with two sealers, the PVT Plus Med and D545 AV at booth #5321.
PAC Machinery announces NEW shorter lead lead times on Rollbag® pre-opened poly bags for all automatic bagging machines.