Process improvement in a busy distribution center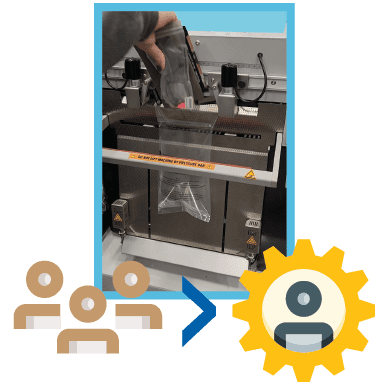 The future is clear!
Named as one of Inc. 5000 Fastest-Growing Private Companies in America, peepers by peeperspecs® needed to improve its packaging process. The packaging challenge is to find a way to fill large orders faster with fewer hands in its distribution center. The solution was the PAC Machinery Rollbag R785 automatic bagger. In this video, Melissa tells about her experience with this easy-to-use industrial quality bagger.
The
R785 poly bagger
can be loaded semi-automatically by hand or by using infeed devices that can interface directly with the PLC.
Speed up to 40 bags/minute.
Bag sizes up to 12″W x 20″H.
Print and apply a label directly on the next bag being fed out (optional).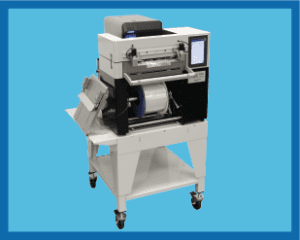 This all-electric bagger does not require compressed air and is easy to move around the production environment. Set up your bagger virtually anywhere with an ordinary electrical outlet!
Cart designed specifically for the R785 with a side shelf. (option)